Realistically, with a shop and a crew this size, all of our projects are custom projects. But, these may be some of the more unique projects that we have done.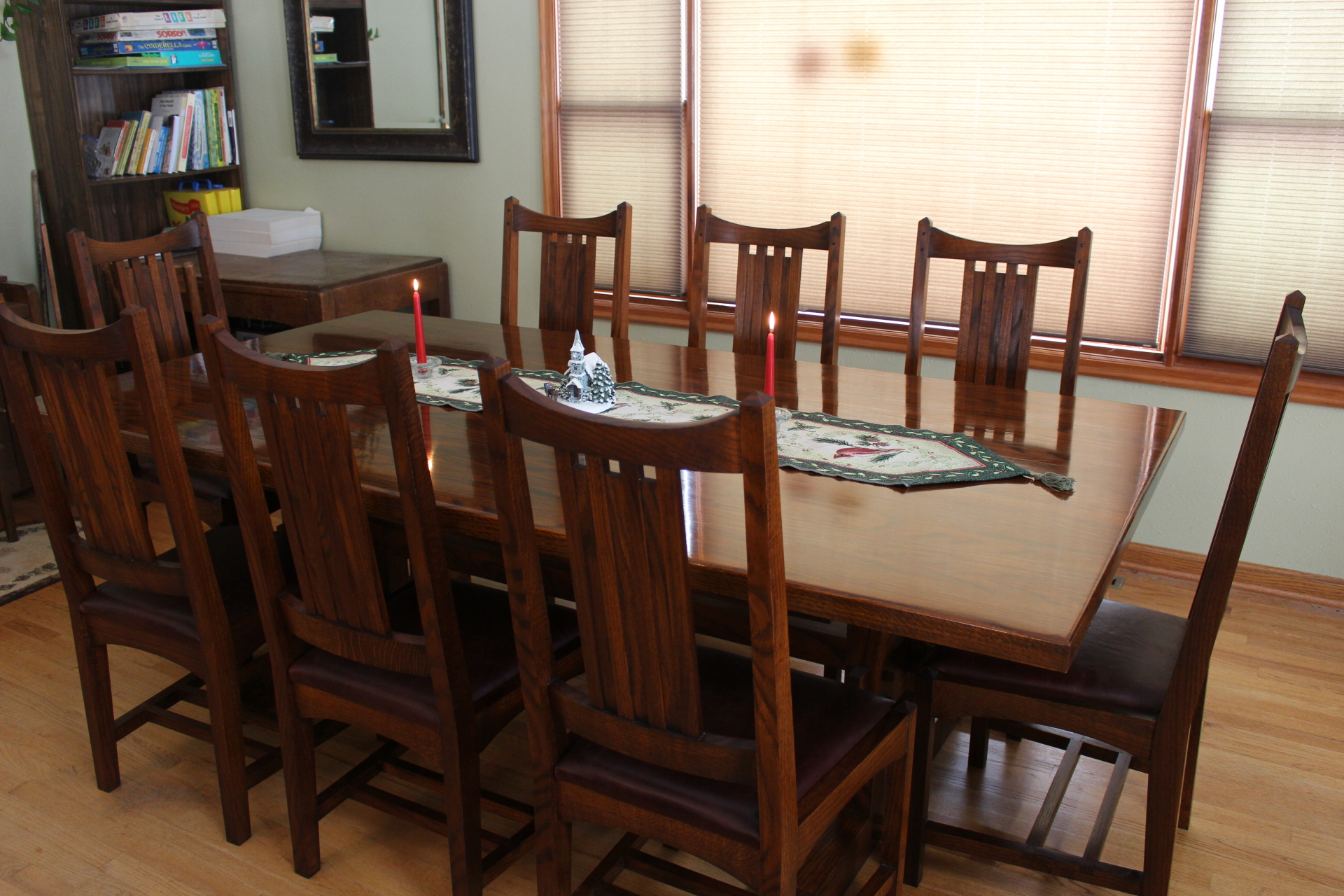 This is a custom built arts and crafts table and chair set. Arts and crafts is a specific style that came about in the late 1800s through the 1920s. It's one of my favorite styles of furniture to build.
A custom built deck with a cedar pergola over the hot tub area.
Cedar screen doors for an old bunkhouse converted to a vacation cabin.
A custom built entry for a covered porch.
Siding, siding and more siding. cedar siding can be used indoors as well.
An walnut octagon display table to go in a hunting lodge. This project was rather challenging, as I had never seen a table like this before. So, it is truly an original unique piece.