Outdoor Furniture
Niobrara Timber and Woodworks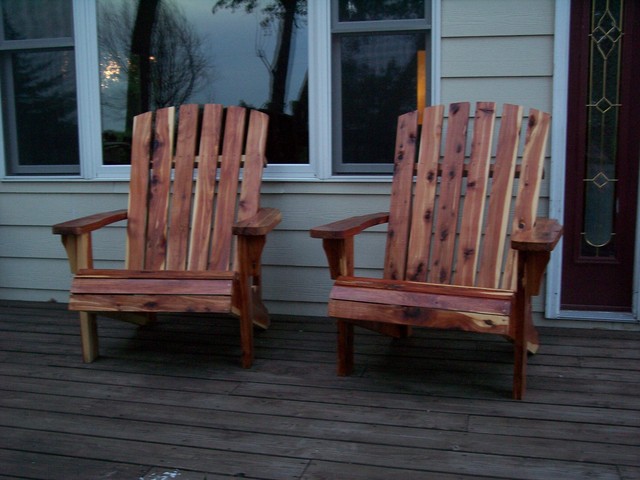 Wouldn't it be nice to sit on your front porch and watch the sunset or sunrise in one of these beautiful comfortable adirondack chairs?

These chairs are built heavily enough to be used but not overly bulky. And, I think the Eastern Red Cedar was just plain made for outdoor furniture.

These really are very high quality chairs.

Price. $275.00
Set of two for $525.00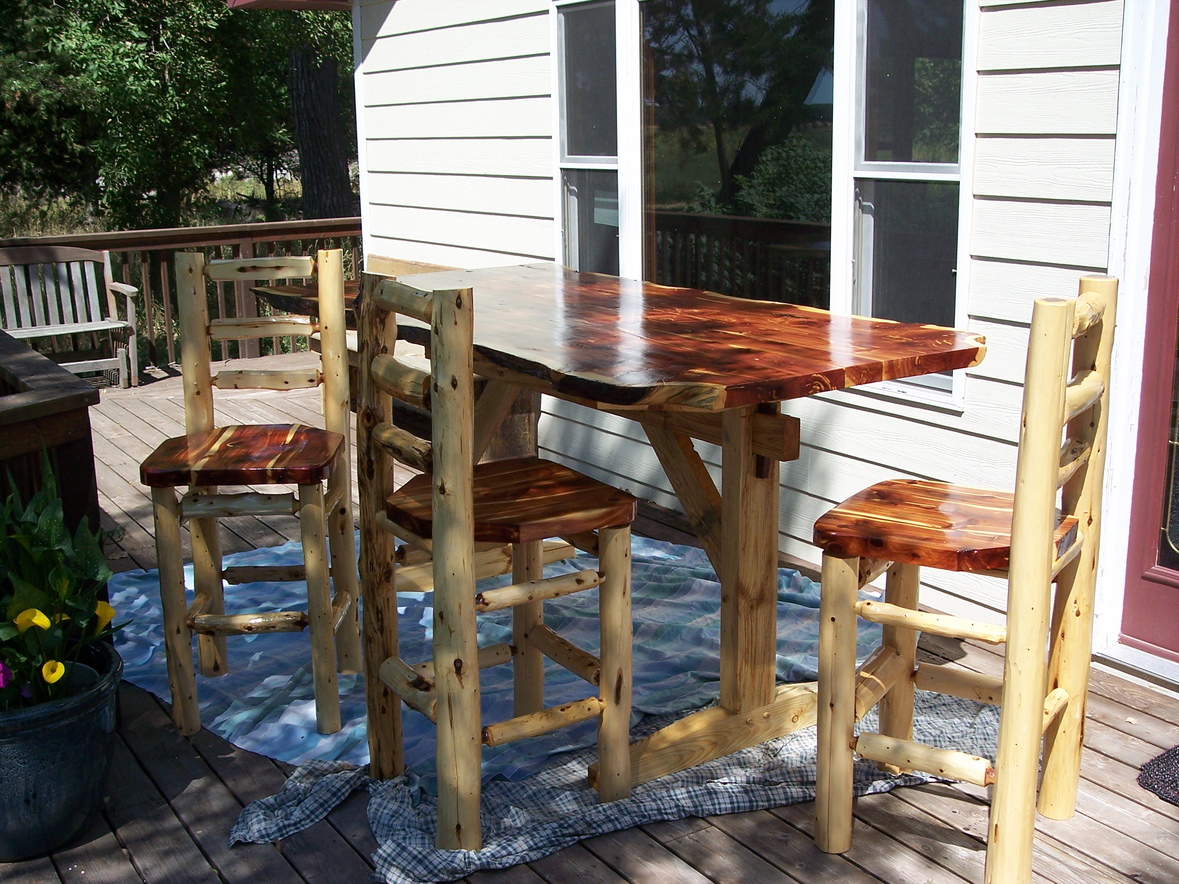 Pictured here is a custom order bar height table and chair set. This set was built to be used on a covered deck for a vacation cabin. The timber framed trestle along with the nice thick live edged eastern red cedar slab top really help to set this table apart. Both the table and chairs have three coats of an exterior grade polyurethane. And, of course being made of cedar should hold up quite well in a semi-protected environment for several years. I think a nice outdoor/indoor table and chair set like this would compliment most any cabin!

Timber framed Trestle Table $2500
​​​Rustic cedar pole chairs $350 each.
​​