Rustic yet refined
Cedar by its very nature is rustic. But, it doesn't have to be crude.

We are very pleased to offer this line of coffee tables and end tables. The tops and legs are made of cedar, the top is trimmed in walnut, the pegs and wedges for the top are made of walnut, offering a nice combination and a beautiful table.

42"x24" Coffee Table $1150
24"x24" End Table $950






Indoor Furniture
Niobrara Timber and Woodworks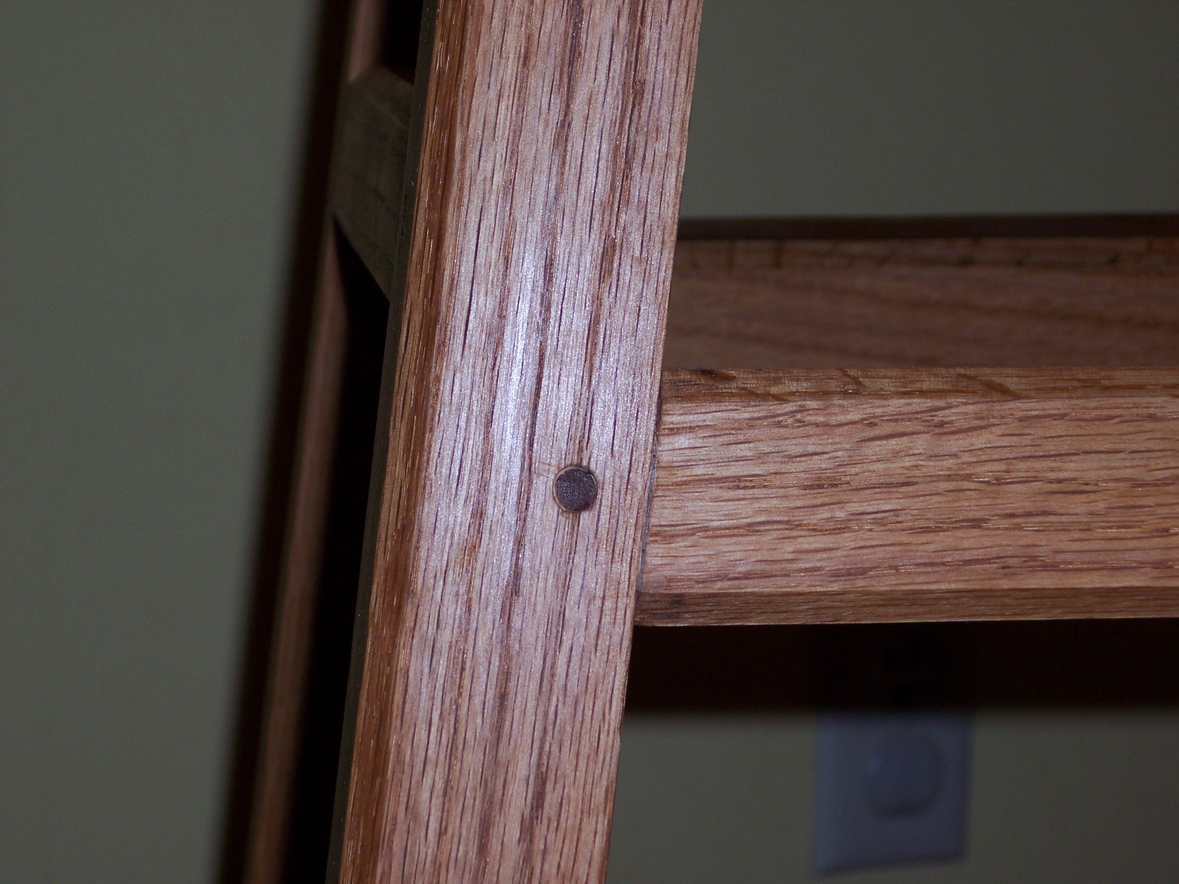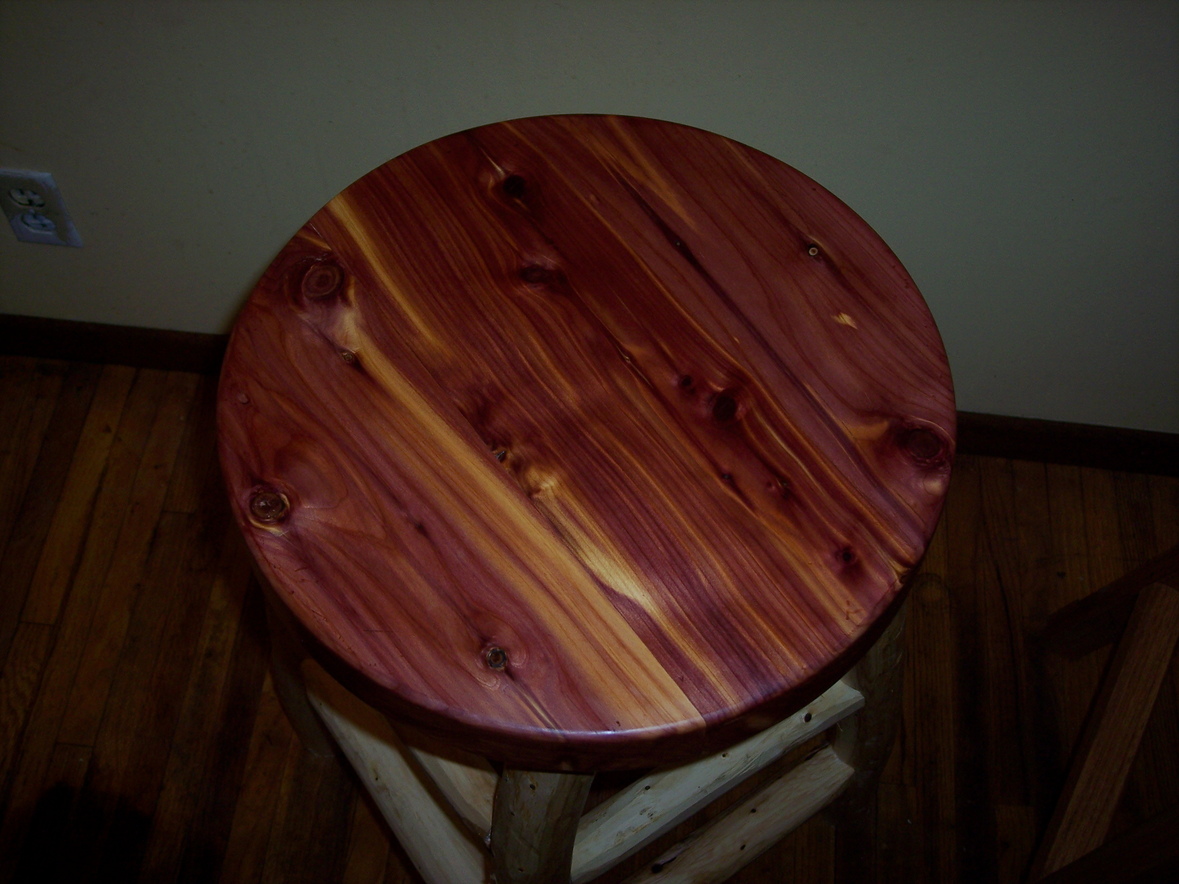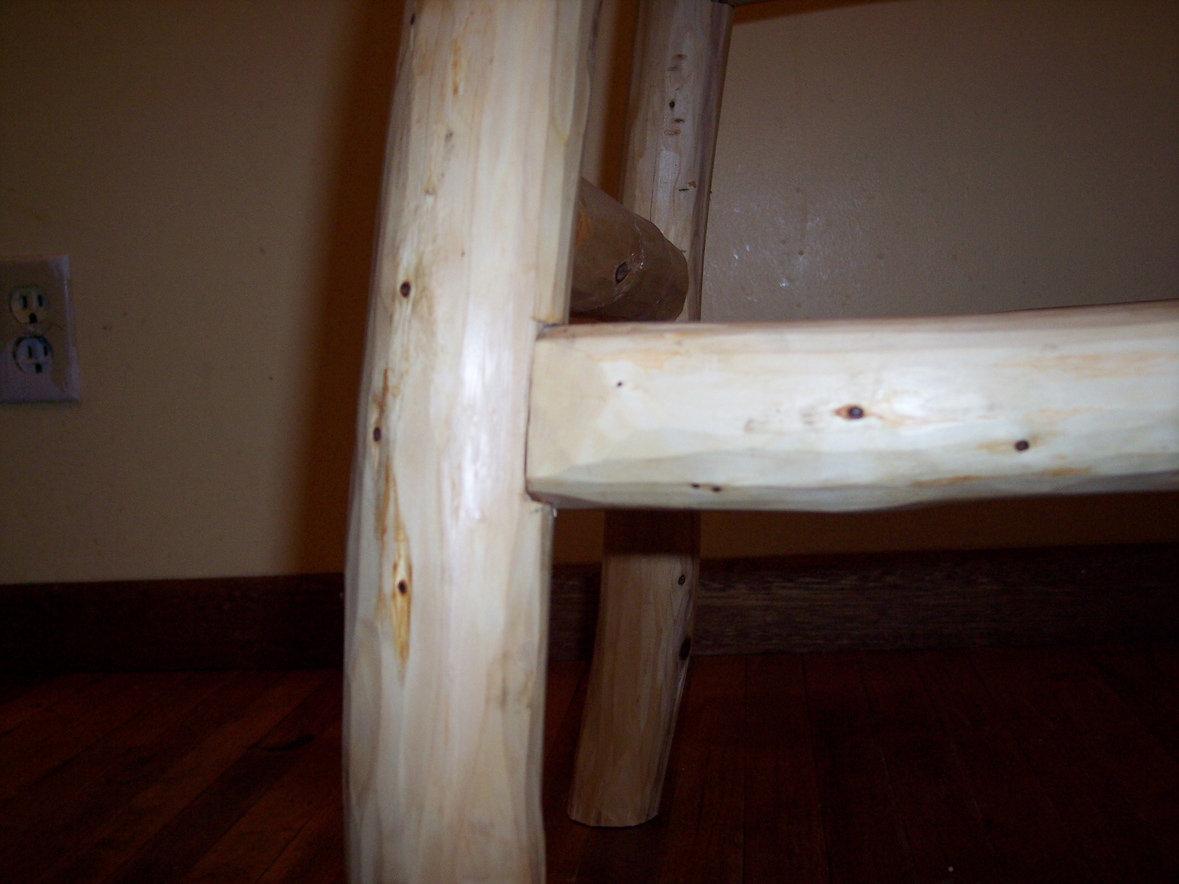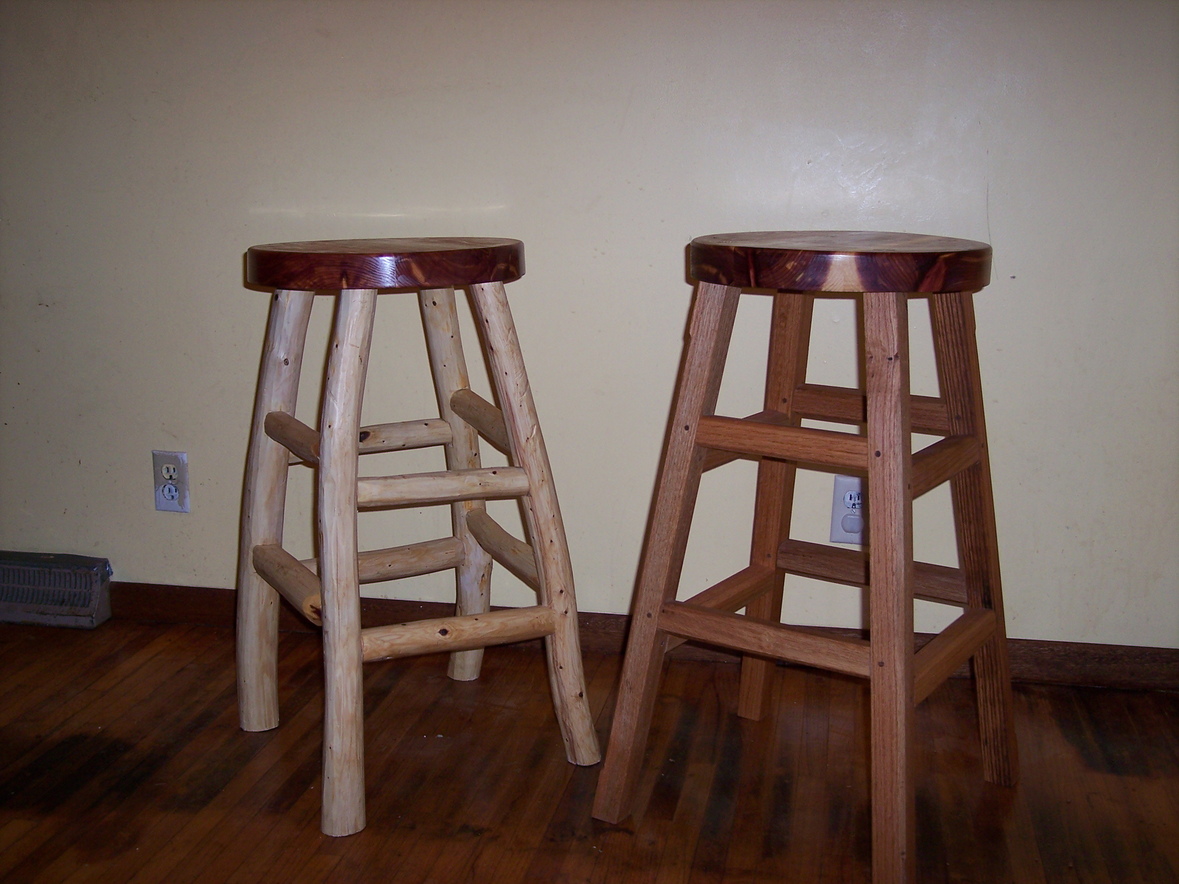 Cedar Barstools.
One is rustic. The other is refined rustic. Each beautiful in it's own way.

The rustic one is all cedar. The legs and stretchers are made from cedar branches hand peeled with a drawknife. Every branch is a little different so every piece of furniture made this way is going to be one of a kind!


The Refined rustic barstool has red oak legs. Everything is held together with mortice and tennon joinery and the pegs are functional. The glue may not be needed, I glue all of the joints as well though to make an exceptionally strong chair!

29" high with a 14" seat
$275 ea.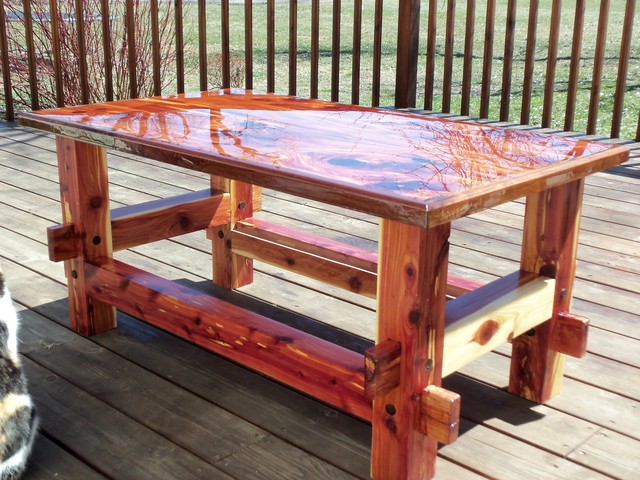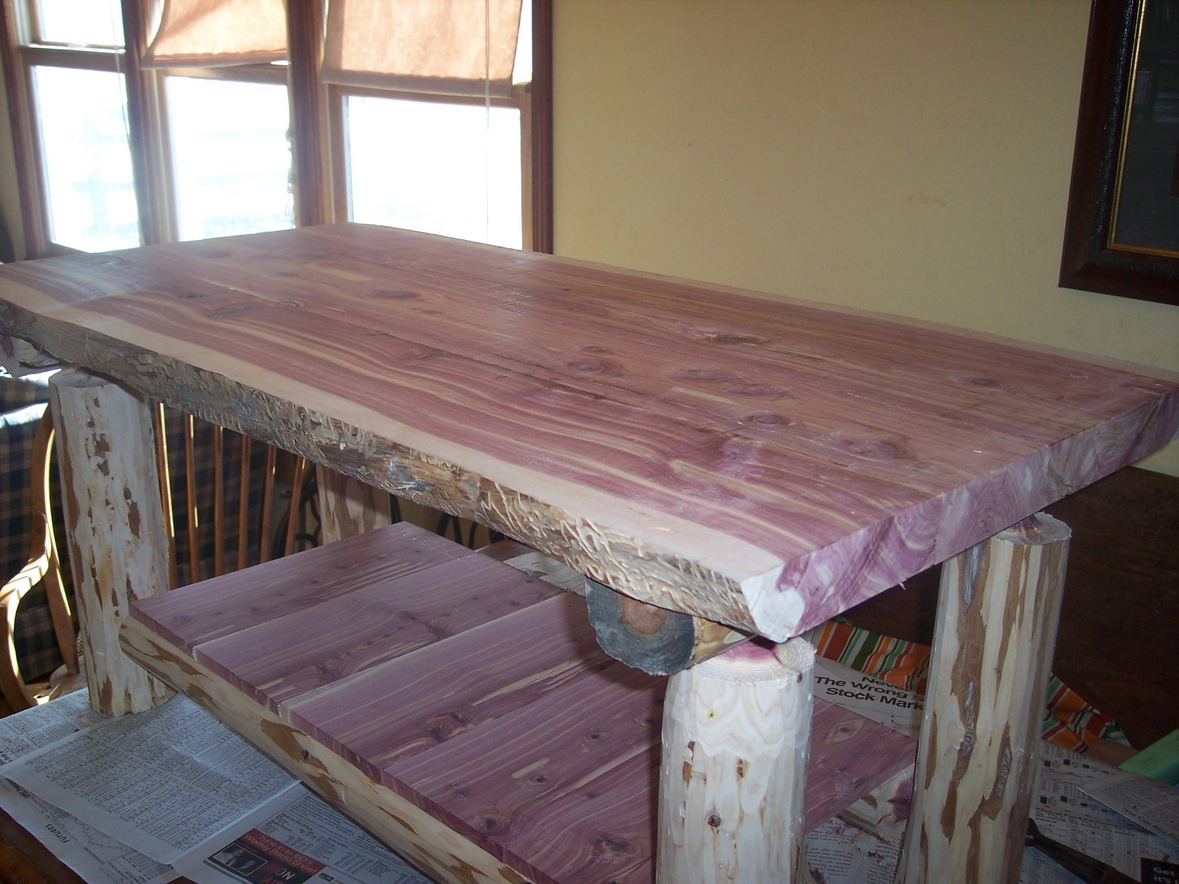 Here's a rustic live edged coffee table. Cedar poles were used for all of the frame and of course everything is mortise and tennon joined. It is shown unfinished as the customer wanted to put their cattle brand on it before finishing it. It turned out very nice!

$975 finished
$850 unfinished​​​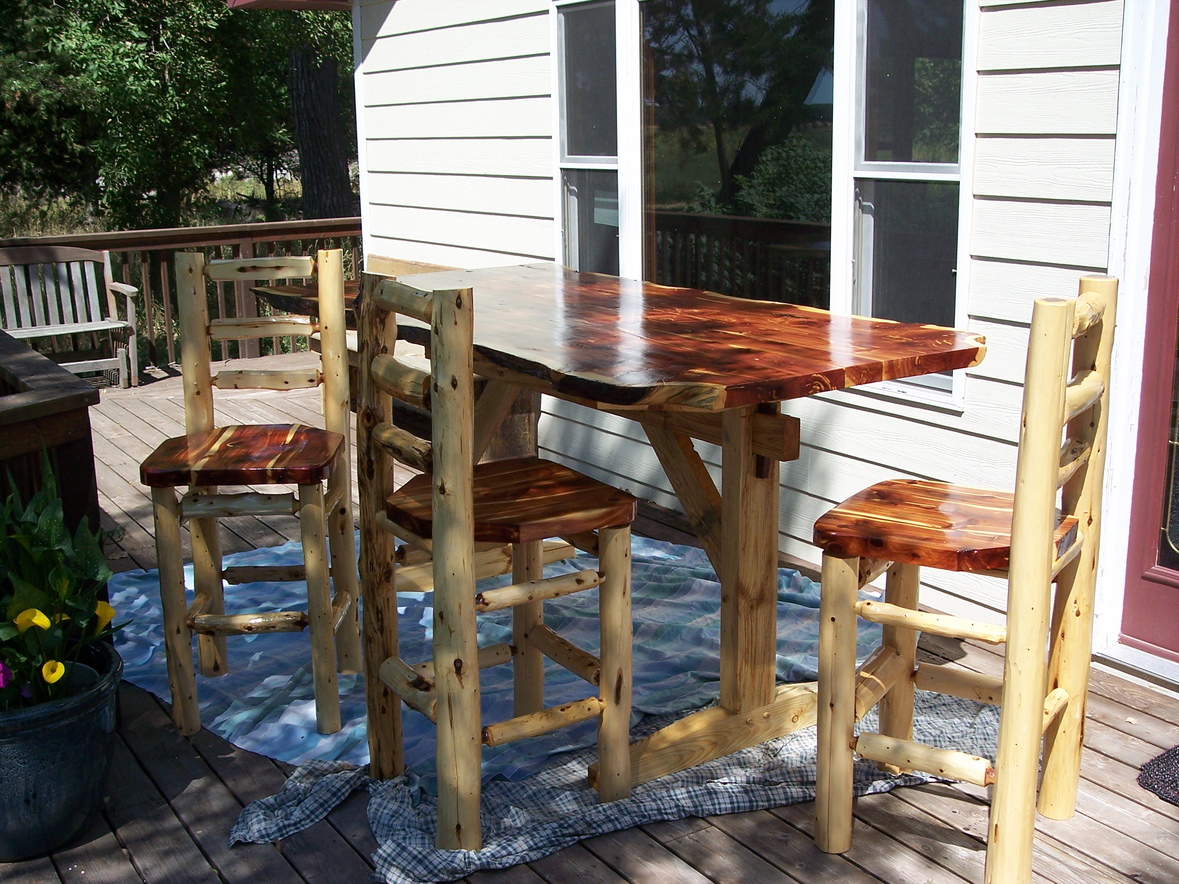 This is part of a custom order bar height table and chair set. Not all of the chairs are pictured. A thick live edged cedar top is going to be beautiful no matter what type of legs are put under it. For this project I opted to build the table on a timber framed trestle base. This particular table and chair set is going to be used outdoors on a covered deck. But, I think it's nice enough to be used indoors as well!



Timber framed Trestle Table $2500
Rustic pealed pole chairs $350 each.​​​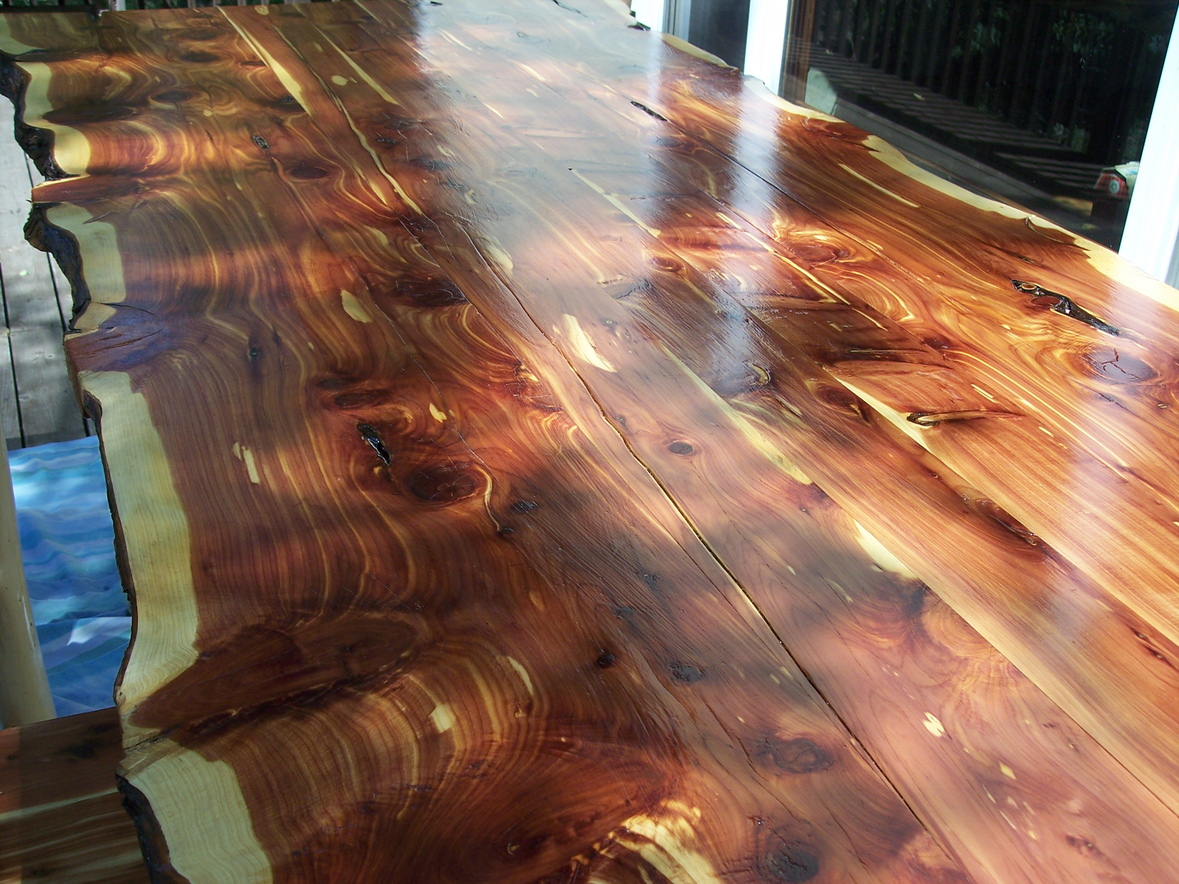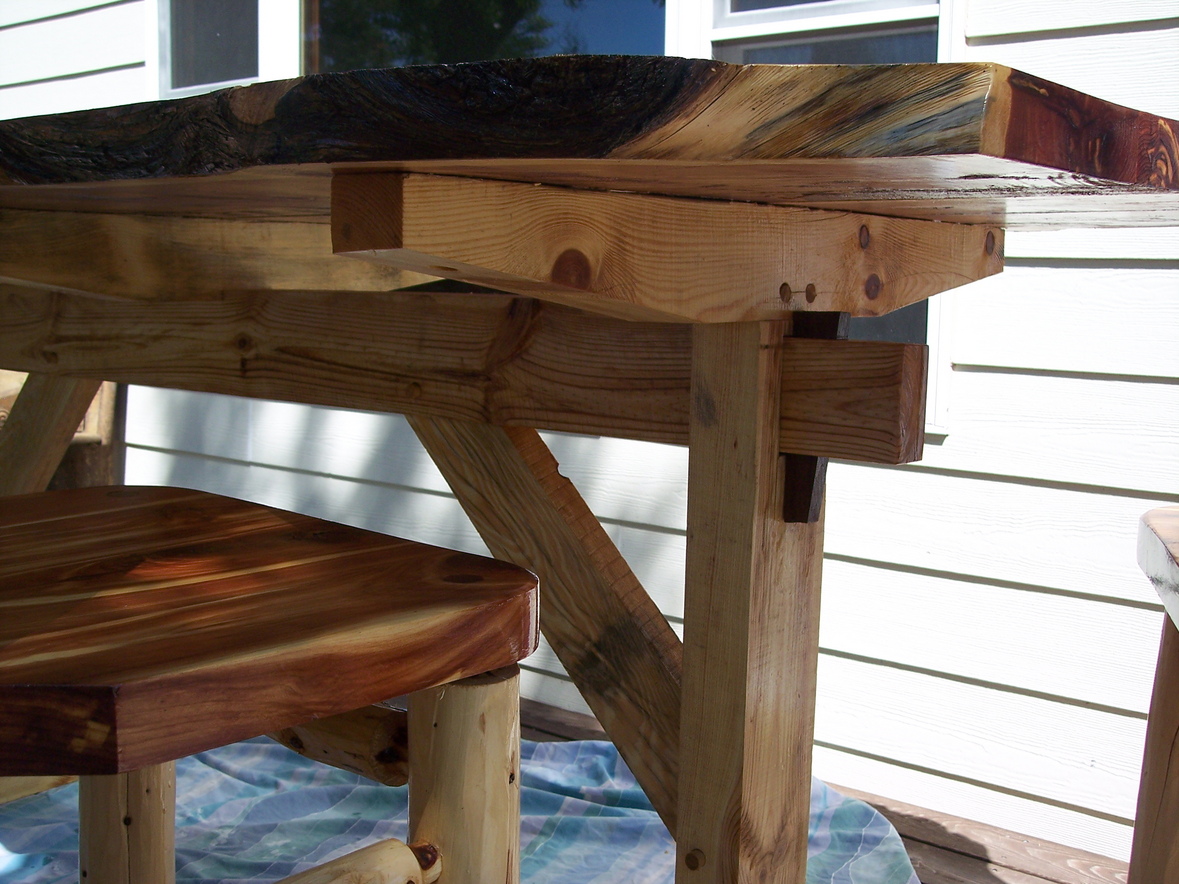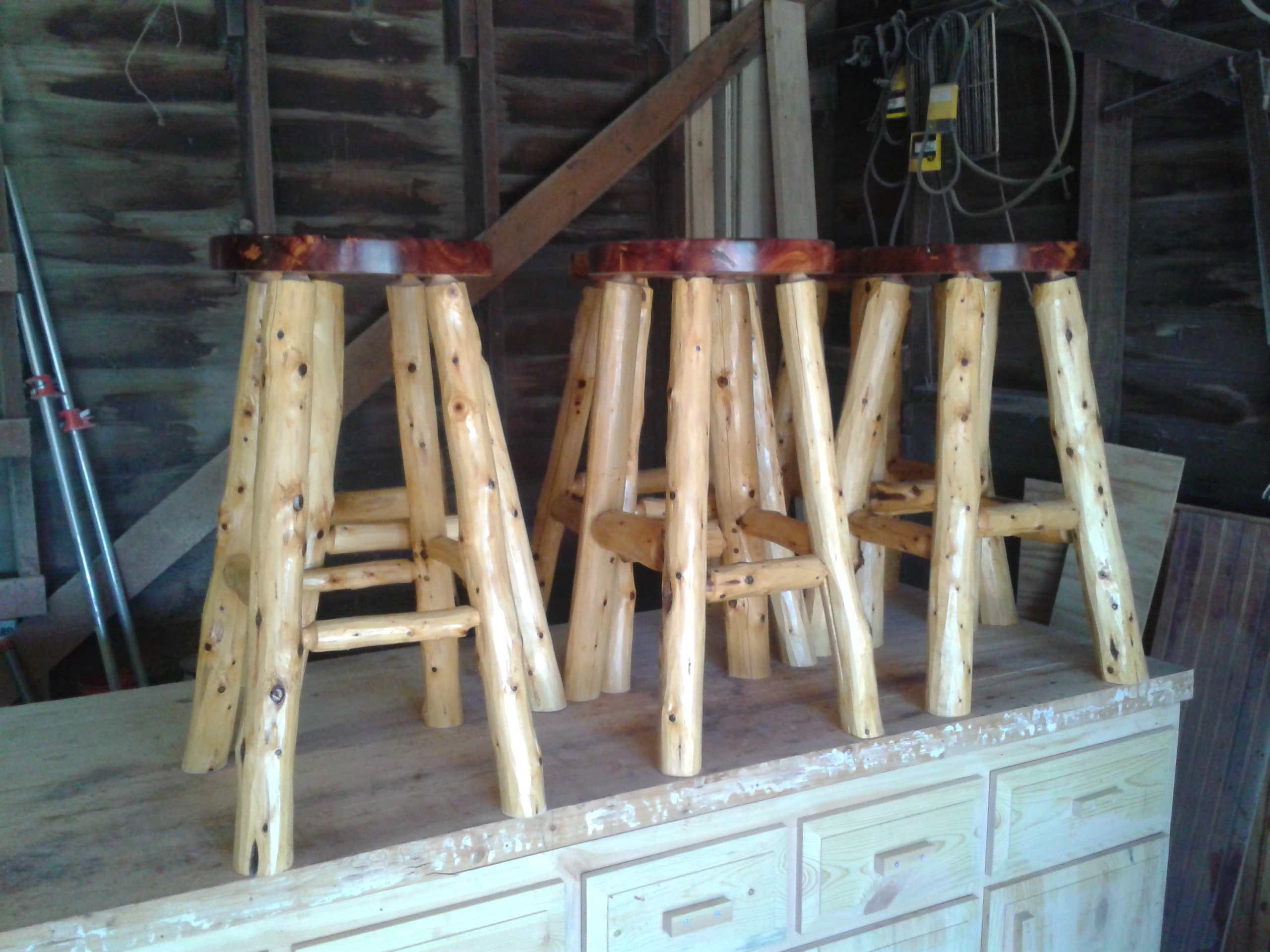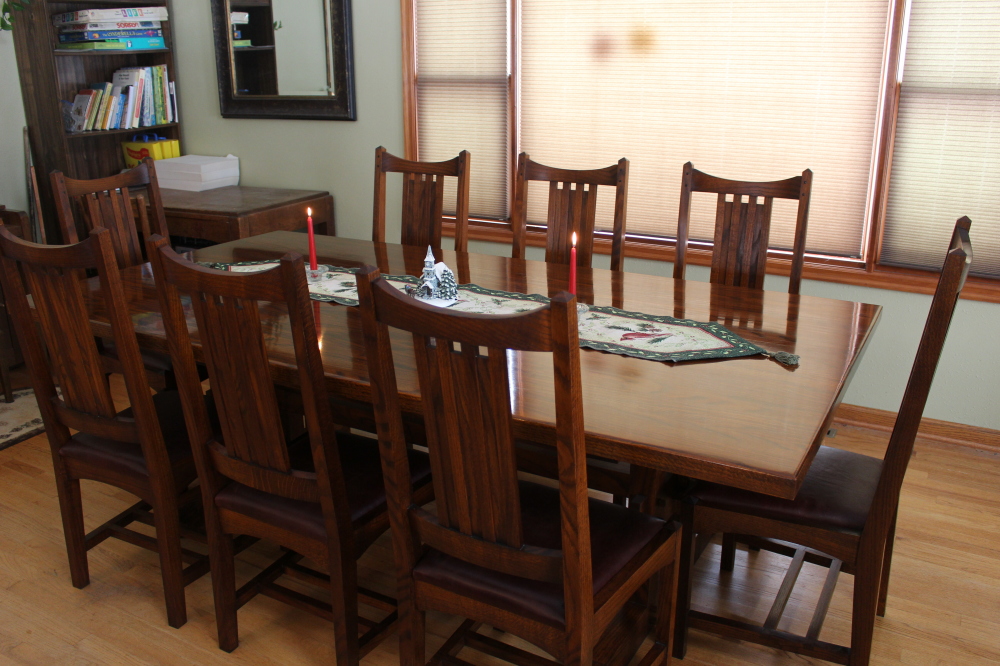 This arts and crafts style table and chair set was part of a custom order. It's oak. I started with the logs, and I had to build a kiln to kiln dry the lumber. It was a long process. I think it turned out very nice in the end.