With spring just around the corner now is the time to be thinking about a summer garden. Raised garden beds are not only attractive, but, in many ways are easier to maintain than a traditional garden.
These garden beds are made of mostly heart red eastern red cedar to be very rot resistant. All the pieces are cut and they are very easy to assemble. These garden beds are made from rough cut full dimension 5/4 (1 1/4") cedar lumber to be substantial yet not bulky. They should give years of trouble free service. Order several and save on shipping!

4'x8'x18" high garden bed $175
Custom sizes are available.


Garden and Planter Boxes
Niobrara Timber and Woodworks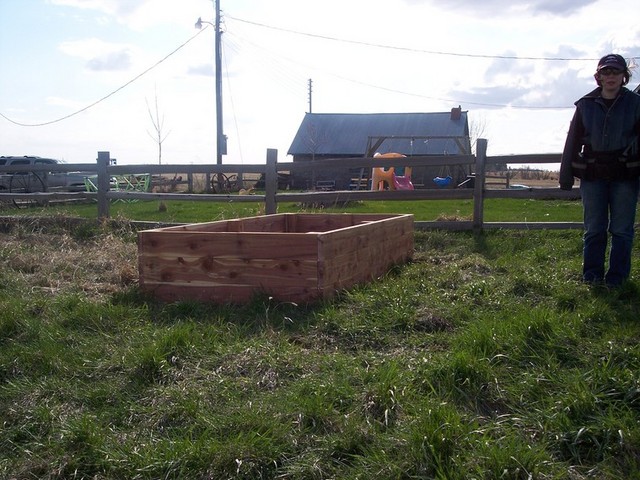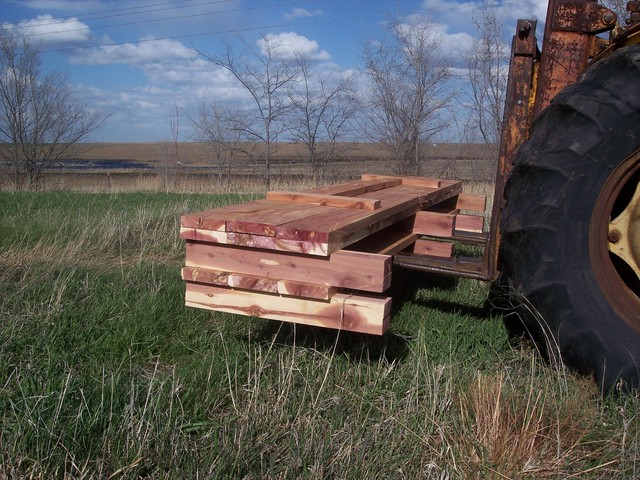 .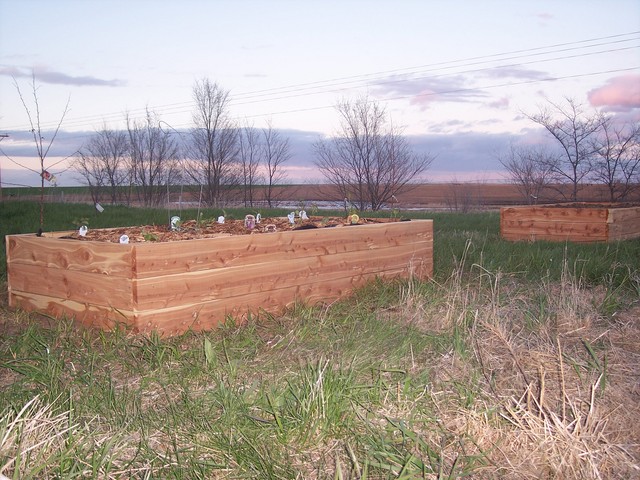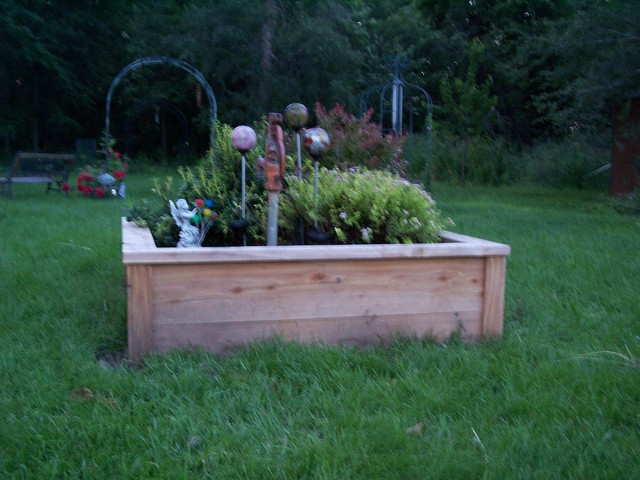 Decorative Planter Boxes

These like our garden boxes are made of full dimension 1 1/4" cedar lumber with decorative trim around the top and corners. They are typically used to grow flowers or bushes and can add a nice accent to your yard. This one was used to cover up an old well casing and to camouflage the hydrant!
They come fully assembled and are easy to set up. Only a shovel and a level are needed.

4'x4'x16"high planter box. $250
Other sizes are available please call for prices.